Upcoming Auctions & Real Estate for Sale by Glassmans
Upcoming Auctions ...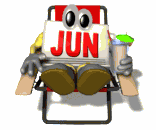 Low Family Living Estate
Public Auction
Sunday, June 26 at 12:30 P.M.
Located at 1614 Bell Road - Niles, MI 49120
East of "Shelton's Market" on Bell Rd. - just before Brandywine High School
---

Real Estate For Sale
Featuring: 10-Acre Mini Lake on 30-Acre Parcel
A once-in-a-lifetime offering -- including owning your own private body of water!