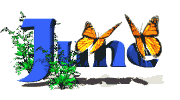 Public Auction

Featuring Tractors, Mower, Tools, Garage, Furniture and
Household Items and Long Guns

Plus: Real Estate, 20 +/- Acres, 1,588 Sq. Ft. Brick Ranch Style Home,
Tractors, Mower, Tool, Antiques, Household items, Long Guns

Friday, June 22 at 10 A.M.


Located at 9540 Carmody Rd. - Watervliet, MI 49098 S. of Watervliet (I-94 Exit #41)
on M-140 to Carmody Rd. then East to sale

Tractors * Mower * Tools * Garage

Ford 3000 Select-O-Speed
Farmall "CUB" with Belly Mower
John Deere 345 Riding Mower, 54" Deck
TRAC-VAC Lawn Vacuum Trailer w/Motor
Century 3 Point Fork Mast
Built-In Log Cradle, 3 Point Log Splitter
Single Axle Farm Trailer
Water Wheeler Paddle Boat
Old Lincoln Welder
Stihl MS-180 Chain Saw
Hand and Garden Tools
Loose Garage Items
Antique WICKS Ice Box

Furniture* Appliances* Household Items

* Claw Foot Stand made by Ewald * 3 Section Stacking Bookcase made by Ewald * Table w/6 Chairs; Dresser w/Mirror * Oak Rocking Chair * Corner Cabinet * Single Beds * Chest of Drawers * Carnival Bowl * Hull Pot-tery Pieces * Small Collectibles * World War-II Uniform, Blanket, Duffle Bag * Plastic Radio * Floor Lamp * Old Pictures * Slate Top Pool Table * Mead Cycle Co. Girls Bicycle * Kenmore Cabinet Sewing Machine * Hammered Copper Pot * Vacuum Sweepers * Cedar Chest * Dishes * Old and Collector Items * RUGER Model 10/22 - .22 LR Caliber w/Scope * J.C. Higgins 12 Ga. Bolt Action Shot Gun, Model 583,16 (2-3/4 Chamber)

Terms:

CA$H, Good Card with Proper I.D.

Not responsible for accidents or goods after sold.

All items are being sold in "AS-IS" condition.

Announcements made day of auction supersede any printed material.

Preview morning of the Auction.

Open House: Thursday June 21
11 A.M. to 1 P.M.


[Click for Larger View]

Real Estate Offered at 12 - Noon,
Friday, June 22


20 Acres +/-
1,588 Sq. Ft. Brick Ranch Style Home,
1 Bedroom 1/2 Bathroom in Basement
Main Floor and Basement Fireplaces
Watervliet School District

Large Private Pond
2 Car Attached Garage/Black-Top Driveway
Detached Garage with Lower Level Shop & Garage
#11-01-0001-0002-08-7
Taxes: S. $2,081.20 W. $500.46
Assessed Value $171,400

Real Estate Terms:

$5,000 Non-Refundable

Deposit Day Of Auction, Balance Due In 30 Days.

Transfer with New Deed and Title Insurance.

Sold in "AS-IS" Condition.

Buyer to Pay for Closing Fee, Recording Fees and Any Fees Required by Their Lender, If Any.

Announcements Made Day of Auction Supersede Any Printed Material.

Contact Bainbridge Township for Property Use And Zoning.

Celena's Lunch Box serving today!

Living Estate of:
Ewald Rodewald
9540 Carmody Rd.
Watervliet, MI 49098

Sale Manager: John Glassman
269-757-3315
---
Real Estate &
Family Retreat at Auction

Saturday, June 23 at 10 A.M.

Located at 81756 M-51 - Decatur, MI 49045
Just North of Decatur on M-51 or South of I-94 Exit #56 on M-51

[Click photos for larger view]

Real Estate Offered At 12:00 Noon

Former Big "O" Bait & Tackle 4-1/2 Acre Family Retreat

2,000 Sq. Ft. Ranch Style Home with 2 Fireplaces,
Full Separate Entrance Basement w/Kitchen & Bathroom

3 Bedrooms on the Main Floor and 2 Bedrooms in Basement

Gas Forced Air Heat w/Central Air

Well & Septic System


3-Car Detached Garage/Shop


Former Beauty Shop w/Bath & Kitchen

Entertainment Pavilion w/Kitchen & 2 Bathrooms

Decatur Public Schools

#80-08-017-050-00

Taxes: S. $738.40 W. $1,925.79

Assessed Value 92,500

Real Estate Terms:

$5,000 Non-Refundable Deposit Day of Auction, Balance Due In 30 Days.

Transfer with New Deed and Title Insurance.

Sold in "AS-IS" Condition.

Buyer to Pay for Closing Fee, Recording Fees and Any Fees Required by Their Lender, If Any.

Announcements Made Day of Auction Supersede Any Printed Material.


Contact Decatur Township for Property Use And Zoning.

Also: Featured Personal Property at Auction

• Ford 600 Series Tractor w/Loader

• 3-Point Brush Chopper

• 3-Section Drag

• 4-Wheel Wagon

• Picnic Tables

• (2) Camper Trailers

* Table w/Chairs

• Bed • Dresser

• Household Items

• Garage Items

• Aluminum Storage Box 8' X 12'

• Antiques & Collectibles.

Celena's Lunch Box serving today!

Living Estate:
Annie Herron
81756 Hwy. M-51
Decatur, MI 49045

Sale Manager: John Glassman
269-757-3315
---
Farm Retirement Auction
Featuring 57 Acres * Frontage on 2 Roads * Country Setting * 3-Bedroom Home
Friday, June 29 @ 10 A.M.
Located at 3661 Oxbow Road - Sodus, MI 49126
Just South of Sodus on Pipestone Rd. to Oxbow then West to sale
(OR) North of Eau Claire on Pipestone Rd. then West on Oxbow Rd.

Click on photos for larger view
Tractors * Forklifts * Crawler * Grape Harvester * Trencher * Trunk Shaker * Backhoe
Tractors:
MF-245 Diesel Tractor * (2) International B-275 Tractors
Forklifts:
Crawler:
Harvester:
Trencher:
Shaker:
Backhoe:

Farm-Implements * Farm Equipment * Shop Tools

Berthoud 150 Gal. Sprayer * 4 Row Planter * Frost Machine for Grapes w/V-8 Engine * 5' Offset Brush-Hog * 10' Offset Brush Chopper * 3-Point Back Blade * 3-Point Snow Blower * 5-1/2' Chisel Plow * Single Row Cultivator * Skibbe Sprayer * Single Point Chisel Plow * 3-Point Cultivator * 5' Offset Disk * 3-Point Grain Drill, 6 Ft. * (20) Cherry Tanks * (16) Plastic Lined Grape Boxes * Large Engine Lathe * Large South Bend Lathe * Large Press * Phase Converter * Grape Pruner * 3-Point 3" Plastic Tile Machine w/Spade * Misc. Farm Related Tools.

Semi-Truck * Trailer * Old Farm Trucks * MotorHome

1996 VOLVO Single Axle Semi-Truck, SN-4V4JBAPE2TN852822
32-Ft. Truck Trailer
(2) Older Farm Trucks
1959 Superior Bus Converted Motor-Home (1969 Title)
Celena's Lunch Box serving today!

Auction Terms:
Cash, Good Check or Credit Card w/Proper I.D. - Not responsible for accidents or goods after sold.

Announcements made day of auction supersede any printed material.

Items sold in "AS-IS" condition.
Real Estate Parcel Information

57.13 Acres +/-

Click to download copy of map.

House Parcel 11-19-0023-0007-04-7
Assessed 73,100
3.43 Acres

Vacant Land & Pond Parcel

11-19-0023-0007-05-5
Assessed: $49,600
33.45 Acres

Grape Parcel

11-19-0023-0019-01-1

Assessed: $35,900

20.25 Acres


Sodus Township

Assessor's Value: $317,200

Real Estate Terms:

$5,000 non-refundable deposit day of auction, transfer w/deed & title insurance.

Closing on or before October 31, 2018.

Offers are subject to sellers acceptance.

Announcements made day of auction supersede printed material.

Buyer will give seller a minimum of 5 years for a "Life-Lease," house and detached garage only, possession of barns and grapes day of closing, possession of tillable ground after harvest of crops (on or before December 1, 2018).

Buyer to pay for closing fee, recording fees and any fees required by their lender.

Owners:
Henry "Hank" & Alyce-Jeanne Priebe
3661 Oxbow Rd.
Sodus, MI 49126

Sale Manager: John Glassman
269-757-3315
---
Public Auction

Saturday, June 30 @ 10 A.M.
Located at 16420 Donnell Lake St. – Vandalia, MI 49095
East of Vandalia on M-60 to Lewis Lake Rd. then South to Donnell Lake St.
John Deere Gator: 2003 John Deere GATOR, 2x4, Low Hours!

Electric Golf Cart: 2002 Freedom EZ-GO Electric Golf Cart

Trailer: 2003 Small Tilt Bed Trailer, "ONYX-Trail-Boss"

Fishing Boat: 1985 Smoker-Craft 14' Aluminum Row Boat

Paddle Boat: (2) 4 Seat Paddle Boats
Garage Items:
Hand Tools; Craftsman Tool Chest; Honda HR-216 Lawn Mower; Drill Press; Step Ladders; Boys Bicycle; Misc. Tools.
Household Items:
Dining Room Table w/Chairs; End Tables; Arm Chairs; Love Seat; Couch; Chest of Drawers; Dresser w/Mirror; Single Beds; Misc. Household Items.
Owner:
Diane Szydlowski
16420 Donnell Lake St.
Vandalia, MI 49095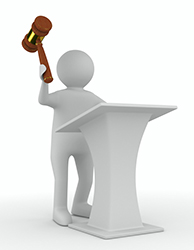 Sale Manager: John Glassman
269-757-3315
---