Estate Auction
10 a.m., Saturday, April 21
Estate auction featuring 6 Acres, and 4-Bedroom Home, 21/2 Bath w/Walkout Deck/Basement
Located at 7850 Hill Rd. - Watervliet, MI 49098
South of Watervliet (I-94 Exit #41) on M-140 to Hill Rd. then West to sale
2,000 Sq. Ft. Chalet Style Home On A Hill Overlooking Beautiful Bainbridge Township Farming Landscaping
Walking Distance To "Moonrise" Winery
4-Bedroom 2-1/2 Bath Home
Watervliet School District
Walk-Out Deck/Walk-Out Basement
2-Car Attached Garage/Black-Top Driveway
Large Pole Building, Heated Shop Area
36 Place Dog Kennel/Office/Grooming Room
#11-01-0010-0005-03-4
Taxes: S. $2,267.22 W. $524.44
Assessed Value $125,000

Real Estate Terms:

$5,000 Non-Refundable Deposit Day Of Auction, Balance Due In 30 Days.
Transfer with New Deed and Title Insurance.
Sold in "AS-IS" Condition.
Buyer to Pay for Closing Fee, Recording Fees and Any Fees Required by Their Lender, If Any.
Announcements Made Day of Auction Supersede Any Printed Material.
Contact Bainbridge Township for Property Use And Zoning.
In Association With - Realty Executives Pro Brokers Victoria Eberhard, Assoc. Broker (269) 470-3923

Also featured for sale at Auction on April 21 by John Glassman
Also featured at Auction:

Kubota RTV * Tractor * Snowmobile * Mowers * Trailer

Kubota 900 RTV Utility Vehicle w/BLIZZARD Snow Blade
Ford 3000 Diesel Tractor w/Freeman 2000 Loader
John Deere 425 Riding Lawn Mower
Ford CM-274 Commercial Mower
Troy-Bilt 24" Self Propelled Mower
Renegade Enclosed Trailer
Artic-CAT EXT-550 Snowmobile


Shop Tools * Garage Items

Miller Matic 185 Wire Welder w/Tank * Coleman PowerMate Upright 60 Gal. Air Compressor, 6.5 H.P. * (2) Craftsman Tool Cabinets * Craftsman 13 Piece High Speed Hole Saw Kit * Large Craftsman Wrenches * Assortment of Clamps * Reddy Shop Heater * Midwest Portable Air Tank * Craftsman 10" Table Saw * Delta 4" X 6" Horizontal Band Saw * 6" Bench Grinder * 10" Chop Saw * Poulan 20" Chain Saw * Large Assortment of Craftsman Hand Tools * HONDA 60cc Motorcycle * Snowmobile Helmets * 25' Single Axle Utility Trailer * Renegade Enclosed Trailer * Generac 7500 Watt Generator, 15 H.P. * Step Ladders * Drop Cords * Pneumatic Power Tools * DeWalt Angle Grinder * DeWalt Jig Saw * Craftsman Industrial Reciprocating Saw * 4" X 21" Belt Sander * Dremel Set * Power Washer * ATV 16 Gal. Sprayer * Step Ladders * 10' X 20' Canopy Tent * MTD 21" Snow Blower * Heavy Duty Floor Jacks * Acetylene Torch Set * Heavy Duty Extension Cords * Chains * Shop Hand Tools * Shovels & Rakes * 10" Chop Saw w/Stand * Tile Cutter * Ryobi 10" Table Saw * Gas Leaf Blower * Extension Ladder * Steel Shop Cart on Wheels * Pallet Rack


Furniture * Appliances * Household Items * Antiques * Long Guns

-6 Drawer Dresser w/Mirror * Bedroom Wardrobe * (4) Bentwood Chairs * Curio Cabinet * Custom Made High Top Table w/2 Chairs * Dining Room Table w/6 Chairs * Antique Drop Leaf Table * End Tables * Glass Top Coffee Table * Hooker Entertainment Center * (4) Cain Seat Chairs * 1868 Antique Rocking Chair * Antique Couch * 26" Plasma T.V. * 40" Samsung LCD T.V. * Chair & Ottoman * Tan Lane Recliner Couch * Side Table * Buffet * Whirlpool Refrigerator * Amana Stainless Steel Refrigerator * Whirlpool Duet Washer & Dryer * G. E. Built In Elec. Oven * Old Michigan License Plates * S. S. Buffet Server & Warming Tray * Mason Jars * Gun Cases * Hunting Cloths * (3) Antique School Desk * Civil War Prints * Brass Floor Lamps * Granite Vanity Top 31x22 * Ceramic Tiles, 5 Boxes * Noritake China Set (Made in Occupied Japan) * Pictures * Punch Bowl * Small John Deere Collectibles * Bird Bath * Outdoor Planter Holders * Crystal Wine Glasses * Large Assortment Of Small Household Items * Few Rifles and 1 Shot Gun.

Plus Many More Items Found Around An Estate Auction!




Come Hungry!

Celena's Lunchbox is here today!

Estate of
Ron & Sandra Nimtz
7850 Hill Road
Watervliet, MI 49098








Terms:

CA$H, Good Check or Credit/Debit Card with Proper I.D.

Not responsible for accidents or goods after sold.

All items are being sold in "AS-IS" condition.

Announcements made day of auction supersede any printed material.

Preview morning of the Auction.


Estate of
Ron & Sandra Nimtz
7850 Hill Road
Watervliet, MI 49098

Glassman Auction Service
Auctioneers & Real Estate
P.O. Box 315 * 6815 E. Main St.
Eau Claire, MI 49111
Manager: John Glassman 269-757-3315
www.glassmanauctions.com
1-888-996-8243

---

Estate Auction

Featuring Real Estate, 21/2 Bedroom Home in Lawrence, Garage & Household Items

Thursday - April 26 at 5:00 P.M.

Located at 325 Main St. - Lawrence, MI 49064
Just East of the Light in Town (Red Arrow Hwy.) to Main St. then (North) left to sale.

Preview starting at 2 P.M. day of the auction.

Front View

Aerial View

Preview starting at 2 P.M. day of the auction.

Real Estate Information: Brush Creek Views


2-1/2 Bedrooms 1 Bath Home; Approx. 1,000 St. Ft. +
12' X 20' Back Enclosed Room
Enclosed Front Porch
Replacement Windows
Gas Heat/Central Air
Basement w/Water Softener
Village Water & Sewer
2-Car Garage (24' X 28')
Small Shed
Large Back Yard/Creek View
Aerial View and Tax Information

Anvil * Garage Items * Household Items

Anvil (Vanadium Steel 125) * Lincoln 180 AMP Stick Welder * Set of 4 Goodrich Used Tires (P225/70R14) * Old Metal Locker * Assortment of Old Hand Tools * Assortment of Traps * Fishing Pole * Western Hunting Knife * Nail Keg * 3 Cushion Sofa * Chairs * Christmas Decorations * 3 Piece Bedroom Set * Flat Screen T.V. * Costume Jewelry * Standard Blessing Co. Trumpet w/Case * End Tables * Lamps * 1950's to 1980' Lawrence School Year Books * Admiral Plastic Radio/Record Player * Old Upright Freezer * Old Refrigerator * Whirlpool Dryer * Glassware * Collectibles * Old Jug * Knee Hold Desk * Books * Like New Portable Wheel Chair Ramp * Plus More!!


Estate of
George & Carolyn Dillenbeck
325 Main St.
Lawrence, MI 49064-0161


Sale Manager: John Glassman 269-757-3315

---

Estate Farm Auction

Estate of Maurice "Mose" Kietzer
86321 - 67th St.
Hartford, MI 49057
(N. of Sister-Lakes, W. of Keeler)

Saturday, April 28 at 10 A.M.

Auction located at 86321 - 67th St. - Hartford, MI 49057
(North of Sister Lakes and West of Keeler)


Auctioneer's note: Preview: Friday April 27 from 11:00 A.M. to 1:00 P.M.
Come and leave an absentee bid!

Come Hngry! ...

Celena's Lunch Box is serving today!


Click to download Auction Flyer

Tractors

-John Deere 2550 Diesel Tractor w/CAB
-Ford 4610 Diesel Tractor w/7209 Bucket Loader
-Belarus Model-802 Diesel Tractor w/CAB
-Farmall Super-A Tractor


Trucks

-1978 GMC 20 Ft. Stake Truck, 4-Speed, 366 Motor, New Tires!
-1966 Chevy 18 Ft. Stake Truck, 292 Rebuilt 6 Cylinder Motor.
-1954 F-600 Stake Truck, 18 Ft., 292 Rebuilt V-8 Motor
-1987 FORD F-150 Pick-Up, EFI, Straight 6 Cylinder


Farm Equipment * Implements * Farm-Related Items * Shop Tools

Bush Hog 3210 Offset P.T.O. Chopper * Friday P.T.O. Pruning Tower * Hydraulic Loppers * Dearborn Slip Scoop, 3 Pt. * Locknow 6 Ft. Snow-Blower, 3 Pt. * MF-520 Transport Disk * Ford Dearborn 3 Bottom Plow * Ezee-Flo 12' Spreader * (2) 12' Drags, 3 Pt. * 3 Pt. Drag * Old Dunham Disk * 10' Steel Bed Trailer * 1,500 Gal. Poly Tank * John Bean 112 Duster * (2) 100 Gal. Skibbe Weed Sprayers * Wood Limb Spreaders * Older Grading Line * Grade-Master Box Filler * 20 Bu. Bulk Box Dumper * John Bean Sprayer w/Wisconsin Motor * Acetylene Torch Set * Lincoln Stick Welder * Hobart Handler 187 Mig-Welder * Die Hard Fast Charger * Delta 12" Counter Top Drill Press * Craftsman 10" Table Saw * Socket Sets * Motor Stand * Wel-Built Parts Washer * Gray Air Automotive Bumper-Jack * Assort-ment of Hand Tools * Portable Air Tank * 1,000 Gal. Fuel Tank w/Hand Pump * (2) 300 Gal. Overhead Fuel Tanks * Hand Grinder * Barrel Pump * Older Western Saddle * Deer Antlers * Hydraulic Jacks * Chrysler 32 Motor, 6-Cylinder * Lots of Old Farm Misc. Found Around an Old Farmstead * Few Household Items * Firestone Vintage 3.6 H.P. Boat Motor, Model 486-387021 * Banana Seat Bicycle * Old Fence Stretcher * Misc. Items.

Forklift

Clark Hard Tire Forklift, LP, 3-Stage Mast

Ford 8-N Turn Around Forklift, Shop Made by "Mose"

Old Clark Shop Forklift, LP


Shockwave Shaker

Shockwave Trunk Shaker, Adjustable Head


Garden Tractors * ATV

Wheel Horse B-111 Garden Tractor
1959 Wheel Horse 5 H.P. Kohler Engine
Honda 110 ATC 3-Wheeler

Also For Sale: Featured Collector Car

Note: Mild Reserve!

1963 Ford Galaxy 300, 4-Door, 390 V-8 Motor,
Dual-Range Transmission.




Terms:

CA$H, Good Check or Credit/Debit Card with Proper I.D.

Not responsible for accidents or goods after sold.

All items are being sold in "AS-IS" condition.

Announcements made day of auction supersede any printed material.

Estate of
Maurice "Mose" Kietzer
86321 - 67th St.
Hartford, MI 49057


"Original"
Glassman Auction Service
P.O. Box 315 * 6815 E. Main St.
Eau Claire, MI 49111
Sale Manager: John Glassman 269-757-3315

---
Moving Auction
Saturday, May 5 at 10 A.M.
Featuring 5 Acres +/- plus 3 Bedroom, 21/2 Bath plus Bonus Bedroom, Tools and Garage Items
Located at 385 E. Linco Rd. - Berrien Springs, MI 49103
West of Old-31 or East of Hollywood Rd.

Real Estate Offered At 12-Noon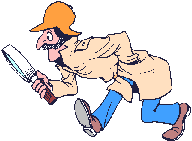 Preview morning of the auction.

Click to download Flyer here

5 Acres +/- * Home Built in 2003

3 Bedroom Plus A Bonus Bedroom in Basemen,t 1,611 Sq. Ft. Plus 144 Sq. Ft. 3 Season Room

2-1/2 Bathrooms

Full Basement w/Bonus Room

Total Electric Air and Heat

Stand By Generator

Leaf Guard Gutters

2-Car Attached Garage w/Concrete Driveway

Roof and A.C. in 2003

40' X 60' Shop and Craft Room

Lakeshore School District

#11-17-0031-0009-05-0

Taxes: S. $1,754.61 W. $354.13

Assessed Value 131,400

Real Estate Terms:

$5,000 Non-Refundable Deposit Day Of Auction,

Balance Due In 30 Days.

Transfer with New Deed and Title Insurance.

Sold in "AS-IS" Condition.

Buyer to Pay for Closing Fees, Recording Fees and Any Fees Required by Their Lender, If Any.

Announcements Made Day of Auction Supersede Any Printed Material. Contact Royalton Township for Property Use And Zoning.

---

Also offered at Auction

Shop Tools * Garage Items * Outside Items

ENCO Milling Machine * Kennedy Tool Cabinet * Miller Arc Welder Model 300-S * Commercial Shop Vacuum * Older Drill Press * Older DeWalt Radial Arm Saw * Air Compressor * Double Grinder * North Star Lawn Sprayer * Craftsman Belt/Disc Sander * King Kutter 3 Point Sub-Soiler * Pull Type Disk * 3 Section Drag * Old Riding Mower * Tomato Cages * Pelican Pedal Boat * 4' X 8' Shop Made Vegetable Stand * Rabbit Hutch * (2) Picnic Tables * Lawn Roller.


Household Items * Collectibles

Commercial Embroidering Machine, Brother "Boutique" * Knick Knacks * Mid-Century Oven * License Plates * Wash Tub * Christmas Decorations * Christmas Items * Heavy Duty Desk * T.V. Works Good * King Size Water Bed (Mattress Only) * Collectibles.

Terms:

CA$H, Good Check or Credit/Debit Card with Proper I.D.

Not responsible for accidents or goods after sold.

All items are being sold in "AS-IS" condition.

Announcements made day of auction supersede any printed material.


Owner:
Jean Maier
385 E. Linco Road
Berrien Springs, MI 49103

Glassman Auction Service -- Auctioneers & Real Estate
P.O. Box 315 * 6815 E. Main St.
Eau Claire, MI 49111
Auction Manager: John Glassman 269-757-3315
---
Moving Auction
Real Estate * Wrecker Truck * Roll-Deck Truck * Automotive-Related Items
Saturday, May 26 at 10 A.M.
Located at 16595 Hwy. M-60 Vandalia, MI 49095
1 mile East of Vandalia or West of Jones, MI on M-60
Real Estate Information
Asking $149,000 * Taking Offers

Preview morning of auction at 9 a.m.

Aerial View

Overlooking Donnell Lake

3 Bedroom 1 Bath Home
Approximately 2.60 Acres
Partial Basement/Fenced Property
24' X 48' Detached Garage
30' X 60' Storage Structure

33' X 55' Automotive Shop
#14-100-025-006-00
2017 Summer Taxes $378.81
2017 Winter Taxes $1,083.30
S.E.V. 52,600

Real Estate Terms:

Make your offer.
Transfer with new deed and title insurance.
All offers are subject to seller's approval.
Sold in "AS -IS" condition.
Use and Zoning contact Penn Township.
Also featured at Auction by John Glassman, Jr.

Click to download Auction Flyer


Vehicle Lifts * Shop Tools * Garage Items
* 12,000 lbs. Above Ground Lift (Elec. & Air) * Bend-Pak 7,000 lbs. Above Ground Lift (Air & Hydraulic) * Snap-On PBC-33 Heated Parts Cleaner * 5 H.P. Atlas Copco 220 Single Phase Air Compressor * AirGo Stick Welder * Titan Industrial 8500 Generator * Brake Drum Lathe * Rotary Lathe * Stack On Tool Cabinets * Old Snap-On Wheel Alignment Machine * Kent Automotive Cabinets * Fuel Filters * Acetylene Torch Set w/Cart * Century Kleen King Antifreeze/Coolant Recovery Machine * Fuel Recovery Tank * Hydraulic Lift * Cable * Gaskets & Seals * Breaker Bars * (2) Steel Work Benches * Floor Jacks * Floor Model Transmission Jack * Parts Bin * Mini Scaffolding * Rock-well Jaw Horse * DR Driveway Grader * DR 6.5 H.P. Weed Whacker * Hand Tools * Shop Tools * Old Automo-tive Manuals * 305 Chevy Long Block * Antique Grease Dispenser * Antique Oil Dispenser * Shop Fan * Tie Rod Tool * Torque Rods * Electronic Scale * Vacuum Pump Kit * Pneumatic Fan Clutch Wrench Set * Air Hose Winder * Air Bumper Jack * 8 H.P. Wood Chipper * Tool Box * Brinkmann Smoker * Lots of Misc. Items.

Wrecker * Roll-Deck * Motorcycle * Van Parts Truck * Pay-Loader * Mower
2001 F-650 XLT Super Duty Wrecker, CAT Diesel, 26,000 GVW, Twin Winch w/6,500 lbs. Wheel Lift,
217,000 Miles

2006 F-650 Pro-Loader Roll Deck, 21 Ft. X 102" Wide, Cummins Diesel Motor, 212,000 Miles
2004 HONDA Gold Wing, 1,800cc, 5 Disc Player with Rear Speakers, 19,000 Miles

Single Axle Motorcycle Trailer

1966 F-100 Pick-Up, Straight 6 Cylinder (For Parts)

CASE W-7 Pay-Loader (For Parts)

Husqvarna 54" Riding Mower w/111 Hours, 42" Snow Blower, Cab

Starcraft 12' Alum. Fishing Boat w/7 H.P. Evinrude


Appliances * Household Items * Old Time Safe
* Kenmore Front Load Washing Machine (1 Year Old) * Maytag Electric Dryer * Whirlpool Refrigerator w/Freezer Bottom * Maytag Gas Stove * Rattan Love Seat & Chair * Misc. Household Items * 2-Door Old Combination Safe

Owners:
Arthur & Donene Turner
16595 M-60
Vandalia, MI 49095

Sale Manager: John Glassman 269-757-3315